Really, how does "blog writing time" come around so soon? Let's see…there was yard work and house work… We did a massive "spring cleaning" so that was three days of my life right there.
But I did manage to sneak in some sewing. I started quilting on my Carpenter/Log Cabin quilt for our master bedroom. To refresh your memory, here is the pattern.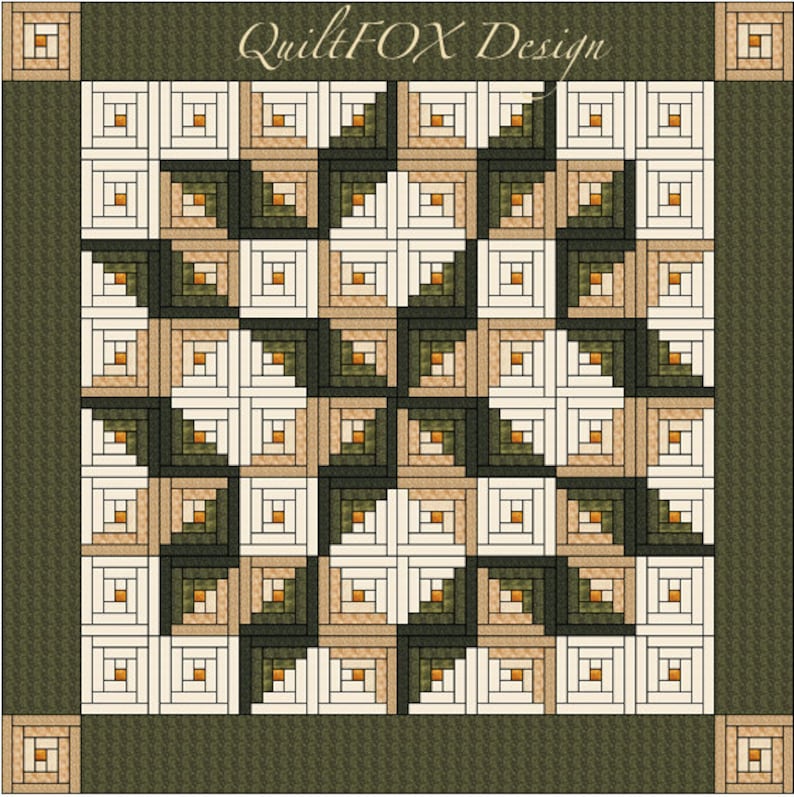 I also put this into my EQ8 Design software to test different fabrics, which was really helpful as my husband I negotiated fabric choices.
And my quilt top.
Stitch in the Ditch (SID) in monopoly around each of the 64 squares was done a while back, so I started FMQ with a feather wreath in two tones in each of the 16 wheat colored squares. Slow going as I am using two different color threads and doing one go round in the gold and then a second doing alternate components in the brown. A spider web type motif fills the center.
That is it for the week! Other than more masks. As the pandemic continues, it became apparent to family members that they need more masks, especially the ones going back to work. We have a state wide mask order in place in Washington State and I am thankful that my family here is complying. Those working must wear masks at work, so working to make them as comfortable as possible through long days wearing them.
Hoping to get more work done on the big quilt this next week. Happy stitching to all!
Lennea